Entrepreneur Coaching
Traditional coaching focuses on employees. Does that leave entrepreneurs out in the cold? At Flexian, certainly not. With Personal Coaching for Entrepreneurs, you have a personal sounding board and a business partner. Someone who helps you to formulate and structure your thoughts and to assist you in word and deed to realize business goals. Someone, also, with experience in financial economics, and who operates at the intersection of organizational development and HR consultancy.
Entrepreneur
As an SME entrepreneur, you have a lot on your mind. You are strategist, boss, head of human resources and financial manager, all at the same time. The time to take a good look at problems or opportunities that your company faces is often lacking. What is happening in the market? Why do customers buy from you? Will they also buy from you tomorrow? How do you effectively deploy your employees? How do you tie them to your business and what is their real contribution? In other words, many issues that require your attention. A skilled and experienced coach helps you to put things in proper perspective.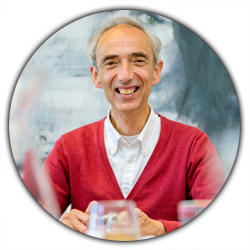 Results-oriented coaching
Your business is about achieving goals. Coaching is the same: it is aimed at performance improvement. Results-oriented coaching takes place in a relationship between equal self-directed individuals (coach and entrepreneur), focused on agreed-upon goals. Mutual trust, respect and equality are the cornerstones of the coaching relationship.
Connection
Connection is an important element in entrepreneurship:
Connection with yourself
Connection with your employees
Connections with your customers
Connections with your surroundings.
Insight
The starting point for connection is you. How do you manage that? What are you good at? What are your strengths? Our view is that you can only connect with others when you are connected to yourself. We'd be happy to help you gain insights into yourself, your company and your employees.
Know where you stand
Each coaching program begins with an introductory meeting between the coach and the entrepreneur. Together with the coach you decide on the objectives to be achieved. Based on these, the required actions are discussed and the number of sessions and discussions estimated. This way, you know exactly where you stand. And if you are "back on your feet" sooner than expected, we will adjust the frequency. After all, this is all about you and your success.
Interested in Coaching?
Flexian Management Consulting is happy to talk with you about our views on result-oriented coaching and its benefits for you. Call us to set up a meeting.